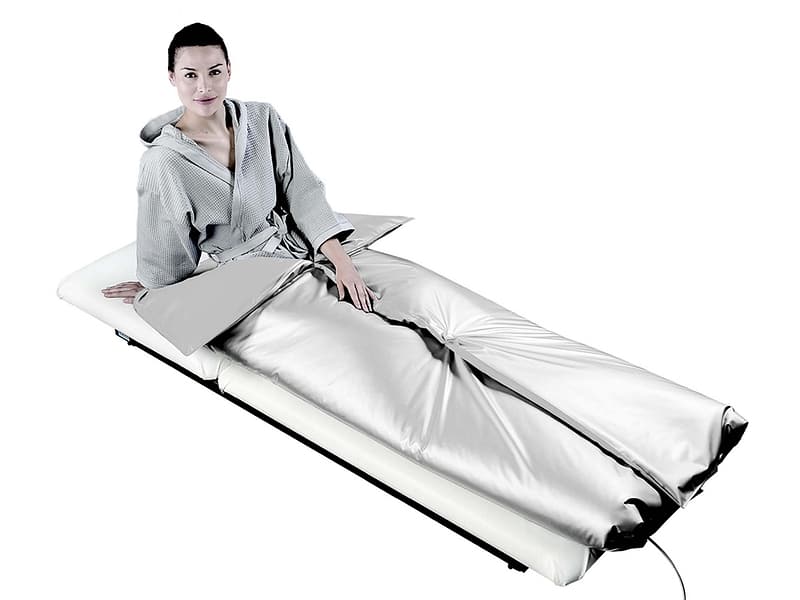 AROSHA THERMO SLIM BLANKET
AROSHA THERMO SLIM BLANKET
Thermo Slim is a 2 section blanket especially designed to be used in thalasso centers, but it is very practical for beauty salons too.
Different section sizes
A large section which covers from chest to knees, especially designed for seaweed wraps. This aids the penetration into the skin of the oligo-elements present in the algae.
A small section which covers the legs, designed to promote comfort and well-being. This section can be switched off independently if varicous veins are present.
Every section has 3 different outputs adjustable separately.
For safety, Thermo Slim is equipped with a timer.
Equipped with an ergonomically designed control box, setting of outputs is done by colour selection: green for low output, yellow for medium output, red for full output (light off = section off). Sections are supplied by only one cable to make easy handling.