Do you run a salon or clinic?
We invite you to the world of Arosha.
Fill out the registration form to be a part of Arosha
Register your salon
Please complete
the verification
form.
How to register your salon
Verification form is required for registration
Please complete the verification form below and send it to us.
Wait for our return e-mail with the registration status (24h)
You will receive your login details and a link to your account and you are now ready. We hope you enjoy your shopping. (48h)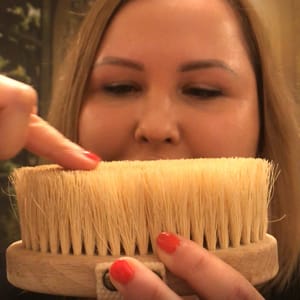 Eliza: Amazing brush !!! I used to massage my belly during pregnancy. After giving birth, the belly without stretch marks. I would like to add that I used the stretch marks cream after each massage. I recommend 
Paleczka: Amazing result after the first use. Skin feels like silk, muscle are relax , brushing body everyday is helping stimulate metabolism.
I love it.
Aneta: I love this brush for dry peeling.
Beatrice: The best brush I've ever had !!!!!!!!